Damascene (2007-2011)
Damascene inlay is an age-old technique originally used to inlay silver and gold on steel arms and armour. I learned this process in 2003, in a workshop with Bruce Clark at the Mendocino Art Center in California. It wasn't until 2007, however, that I got a chance to spend some time on it, and during an artist residency in Fiskars, Finland, I developed my own method of the technique, adapting it to modern, readily available tools and equipment. From 20017 to 2011 I worked primarily in Damascene, creating objects and jewellery for sale. These are a few of my favourite pieces from that time.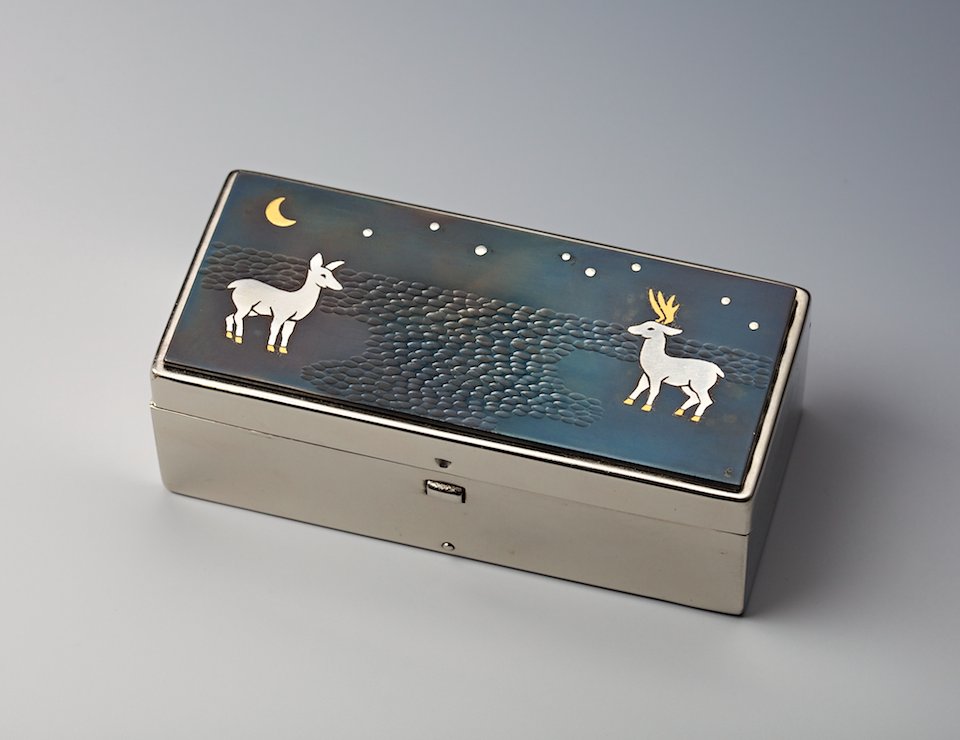 Jewel Box, 2009. Sold.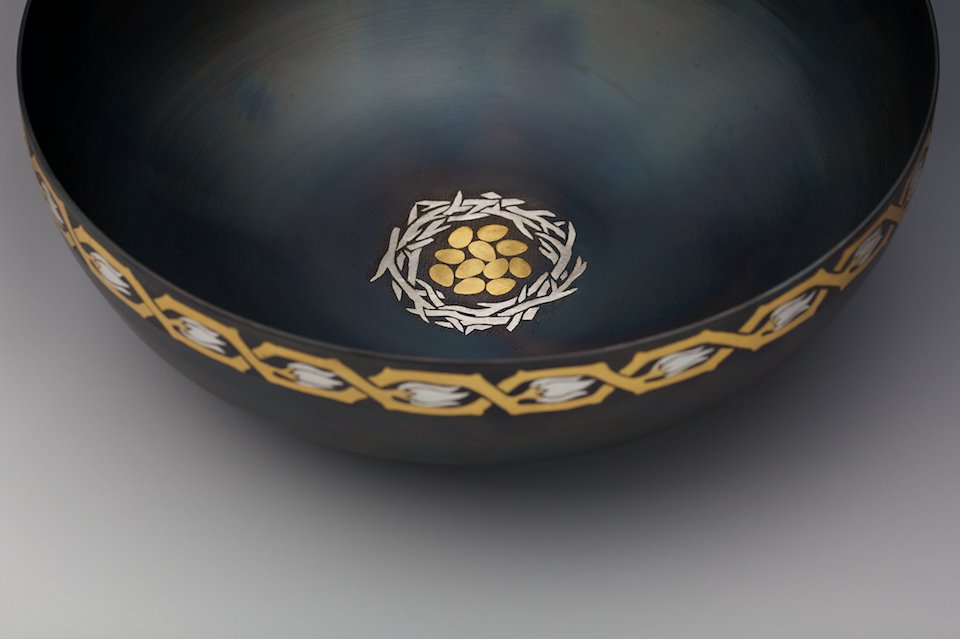 Fruit Bowl, 2009.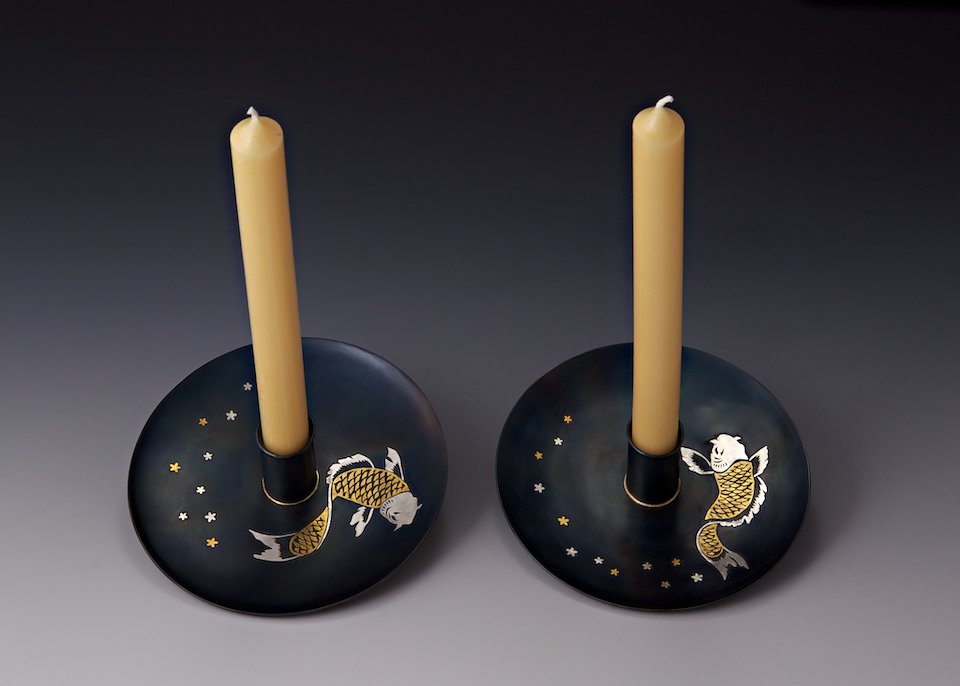 "Koi" Candle holders, 2009.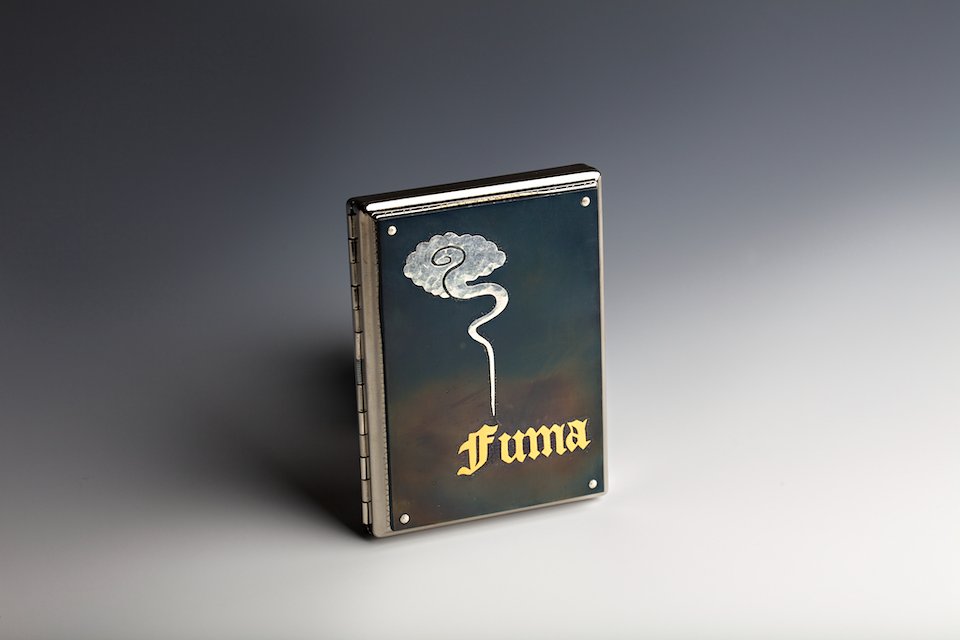 "Fuma" Cigarette box, 2009.